Happich
Simichrome Polish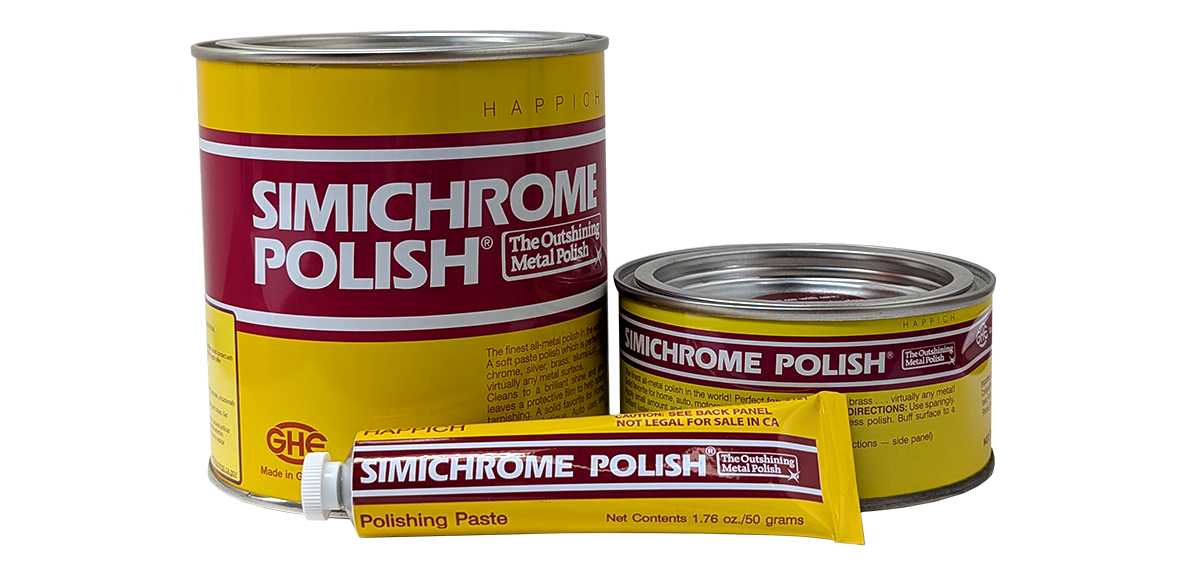 Used by professionals for years, Simichrome does a beautiful job of removing surface rust from chrome, polishing aluminum until it looks like new, even sprucing up delicate, heirloom family silver. And it won't leave scratches or abrasive marks. In as little as 30 seconds, you can watch a small, faded item go from dull, oxidized metal to a having a perfect mirror finish.
Simichrome cleans, removes streaks, protects and leaves all your most precious metals scratch free and shining brilliantly.
Produces a rich, brilliant shine on any uncoated, non-ferrous, metal surface including, brass, gold, silver, aluminum, magnesium, pewter, chrome, sterling, copper and stainless steel.
Use on both plated and solid sterling silverware to quickly remove even black tarnish.
Simichrome is not abrasive and will leave a protective layer that will help lengthen the time between touch ups.
A solid favorite for home, industry, auto, motorcycle and antique users, Simichrome is the fastest, most effective metal polishing and cleaning agent in the industry today.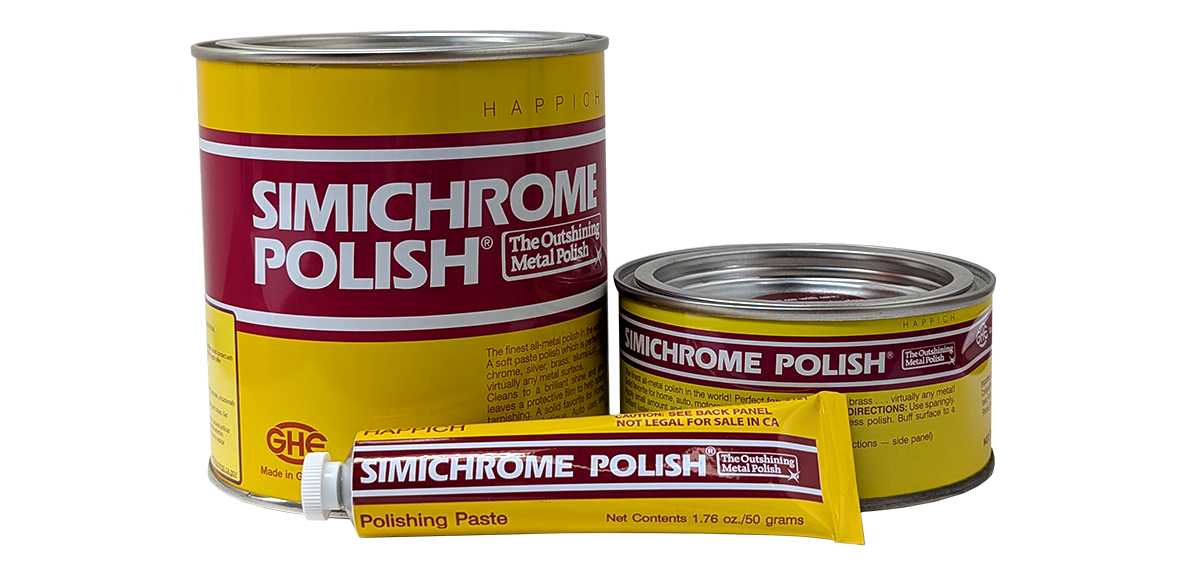 Bulk Orders